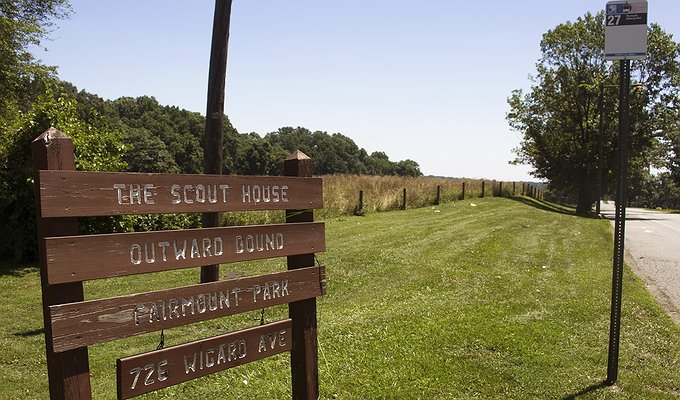 Wigard Ave-Scout House @Wissahickon Valley Park
The Wigard Avenue entrance to Wissahickon Valley Park is easily accessible from Center City via SEPTA Route 27. Walk past horses and an active scout house and you will come to the entrance to the outward bound trail. This maintained, but rocky trail follows creekbeds as it winds through the forest and down to Forbidden Drive near the Valley Green Inn.
Yellow Trail: 7.89 mi, natural surface
Forbidden Drive: 5.35, gravel surface
Want more? Read a few tips and tricks from Philly Day Hiker's trip to Wissahickon Valley Park.