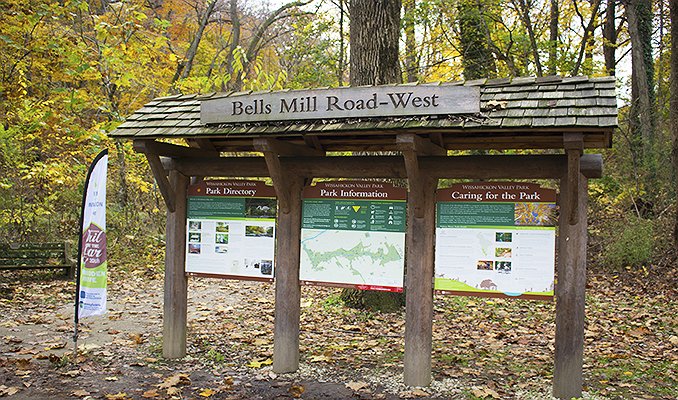 Forbidden Drive-Bells Mill Rd West Trailhead
Bell's Mill Road connects the Andorra and Chestnut Hill neighborhoods and crosses over the Wissahickon Creek. Once you're at this trailhead, head north to the Wissahickon Environmental Center. Head south and explore miles of gorgeous trails through Wissahickon Valley Park.
Frobidden Drive: 5.35 mi, gravel surface
Want more? Read a few tips and tricks from Philly Day Hiker's trip to Wissahickon Valley Park.