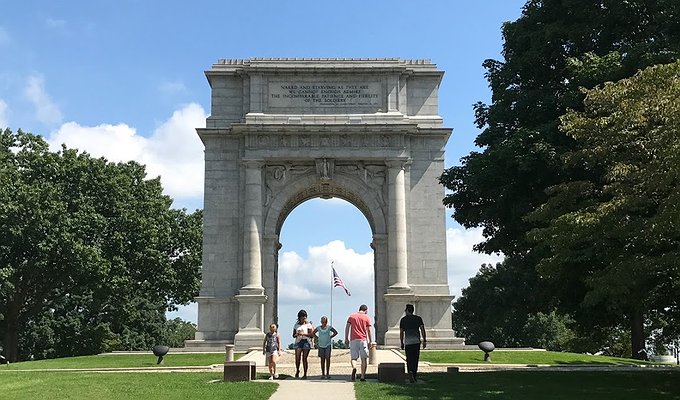 Schuylkill and Perkiomen Confluence
GoPhillyGo tours are curated collections of places that share a common theme. Customize your self-guided tour on the map page.
The Perkiomen Creek flows into the Schuylkill River in Audubon, Montgomery County, and this is also where the Perkiomen and Schuylkill River trails intersect. Parks in this vicinity include Valley Forge National Historic Park and John James Audubon Center at Mill Grove. Each has a direct connection to paved greenways. SEPTA Routes 125 and 139 have stops in or near them SRT and Valley Forge. Take an easy walk or bring your bike and take a long ride into the countryside or back to Philadelphia.