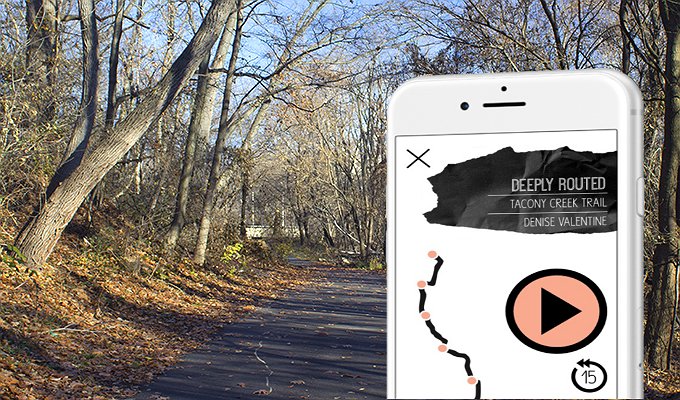 Listen to a TrailOff story
GoPhillyGo tours are curated collections of places that share a common theme. Customize your self-guided tour on the map page.
TrailOff is an audio storytelling app that syncs to your movements as you walk a trail. Each story is uniquely crafted for its site, written by incredible local authors who will explode the way you think about taking a walk outside. Created by Swim Pony and the PA Environmental Council, this FREE project aims to diversify the stories we imagine when we think about the environment. Learn more about the project.
This tour links you to seven TrailOff stories that take place on trails in the greater Philly area. Use our map to get walking, biking, and transit directions to the starting locations of these tales. Each story is an adventure in its own right so we don't recommend trying to complete this tour in one day, instead take the time to choose a story & place that calls to you, and come back here when you need directions to the next story you want to listen to. Click on the different stories to learn more about each of them or click on the tour map to find the story that is closest to you.