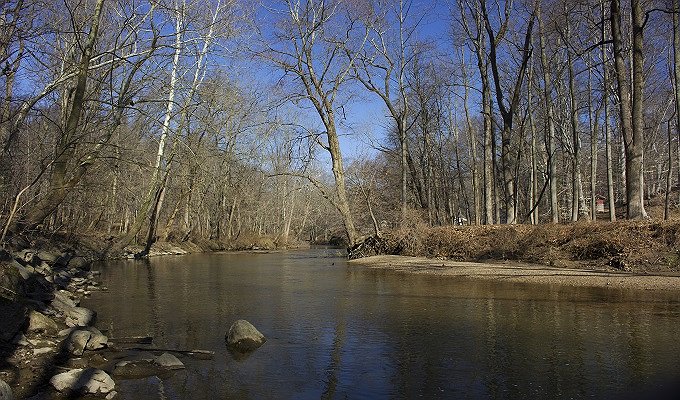 Pennypack Park & Bike Path
GoPhillyGo tours are curated collections of places that share a common theme. Customize your self-guided tour on the map page.
Pennypack Park has over 9 miles of paved greenway through Northeast Philadelphia and connects to even more unpaved trails that will take you miles into Montgomery County. This tour starts at the Philadelphia border, across from Fox Chase Farm, and the beginning of the paved portion of Pennpack Bike Path. Getting to Pennypack Environmental Center requires a brief exit from the trail at Veree Rd and onto a buffered bike lane. Once you are back on the path, enjoy miles of winding creek views and forest before you end at Pennypack on the Delaware in Holmesburg.