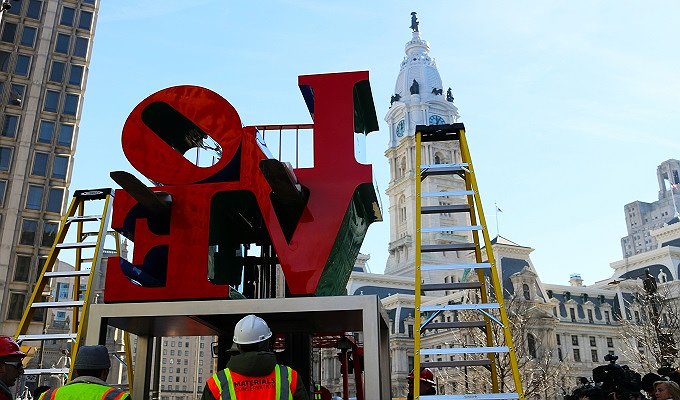 Philly Valentine's Stroll
GoPhillyGo tours are curated collections of places that share a common theme. Customize your self-guided tour on the map page.
Philadelphia is the city of brotherly love and sisterly affection, and Philly also has some very romantic destinations to get you in the Valentine's spirit. Did you know world famous sculptor Auguste Rodin loved sculpting humans embracing each other, and there is a museum dedicated to him on the Benjamin Franklin Parkway? Gaze at the night skyline from the top of the Art Museum steps with your special somebody. We want you and your partner to have a happy Valentine's Day and evening so enjoy this walking tour of Philly's romantic destinations.